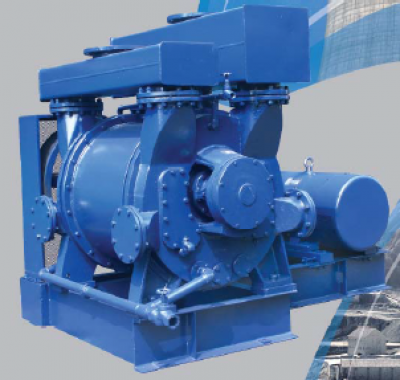 Vacuum Pump (2BEX)
Manufactured by Kaiquan
2BEX Series ring vacuum pump is newly developed product with high efficiency. The medium is clear water in normal temperature. Sing stage single action structure is adopted.
Application :
This is widely used in paper making, tobacco, sugar, textile, food, metallurgy, mineral separation, mining, coal washing, chemical fertilizer, oil refining, chemical industry, power and electronic industry.
The pump is applied in vacuum vaporation, vacuum enrichment, vacuum dampening, vacuum dipping, vacuum drying, vacuum metallurgy, vacuum dust obsorption, vacuum transport, vacuum analog, gas recycling and vacuum distillation. Pumping the insoluable gas which is not containing solids makes the system vacuum.

Kaiquan
About Kaiquan Founded in 1989, Shanghai Kaiquan Pump (Group) Co. Ltd is a large comprehensive company which specializes in the design, manufacture and marketing of pump, water supply equipments, and control systems. Shanghai Kaiquan Pump (Group) Co. Ltd. Is the…
learn more