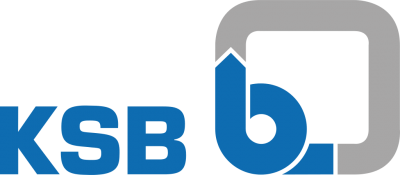 KSB
The KSB Group is one of the leading producers of pumps, valves and related service offerings. Annual sales revenue is almost 2300 million euro.
More than 16,500 employees around the world work for maximum customer satisfaction in building services, industry and water utilities, the energy sector and mining. KSB is increasingly a service partner and provides complete hydraulic systems for water supply and drainage.
PT Golden Pratama Gemilang is the exclusive agent for Sugar Mill.
About KSB
"KSB is the brand with the greatest technical expertise in pumps and valves." This approach means that KSB employees are close to customers on all continents, providing them with pumps and valves for almost all applications involving the transportation of fluids. A comprehensive range of services rounds off this customer-focused portfolio.
KSB has been growing continuously since it was founded in 1871. Today the Group is a leading international manufacturer of pumps and valves and has a presence on all continents with its own sales and marketing companies, manufacturing facilities and service operations. More than 16,000 employees generate annual consolidated sales revenue of over two billion euros.
Fields of application for KSB products
KSB supplies equipment for the following applications
Building services
Process engineering
Waste water treatment
Water transport
Energy conversion
Solids transport
KSB products are used to transport or shut off fluids, including
Clean or contaminated water
Aggressive and explosive fluids
Corrosive and viscous fluids
Fluid/solid mixtures and slurries
Sustainability
KSB's business activities are focused on achieving sustainable, profitable growth to ensure the long-term financial independence of the Group. KSB's social responsibility to its employees and society is one of the foundations of the company's activities.
Innovations
The activities of KSB's in-house research centres focus on the following areas:
Hydraulics
Sealing technology
Materials
Production technology
Automation