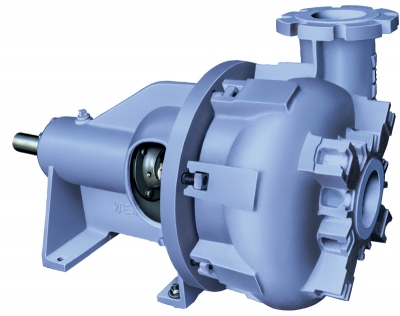 Wemco Model CE - SP
Manufactured by Weir
Wemco Model CE-SP Pump has been designed for sugar industry. It has been choosen for over 50 years for use in pumping cane cleaner wash water, strainer bar undersize and crusher mill underflow.
The advantages using Wemco Model CE-SP :
Highest hydraulic efficiency.
Low life cycle cost.
The integrally cast rear pump out vanes could help to eliminate any plugging that may occur between the impeller and the backplate/wearplate during an 'upset' condition in the plant, or wherever screenings are pres­ent.
Applications :
Sugar Industry
Mining Industry
Dredging Industry

Weir
The Weir Group is a global engineering group that focussed on providing engineering solutions. Founded in Glasgow, Scotland in 1871, Weir has three divisions to cover the world community needs in delivering solution for engineering. Those are Weir Minerals, Weir…
learn more