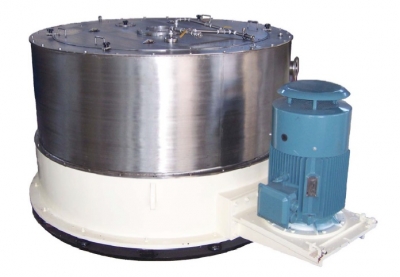 Vertical Continuous Centrifuge
Manufactured by RRI
Vertical continuous discharging centrifuge model IL1400-N
- Vertical continuous discharging centrifuge model IL1400-N is called continuous syrup separation centrifuge in sugar works. Feeding, separation, drying and discharging are carried out continuously at full speed.
- Widely used for low grade massecuite separation of cane sugar, beet sugar and fine sugar.
- It can also be used for intermediate massecuite separation.

RRI
Rousselet Robatel is a worldwide leader in the field of industrial centrifuges with over 100 years of experience. Rousselet Robatel manufactures the most types of centrifugal separator throughout the world. About SCMP Shanghai Chemical Machinery Plant Co., Ltd. (SCMP) is…
learn more